I always get questions about the paint colors on our brick/siding and trim. 
And since they're custom formulas, I never have a name to share with you all. But I've finally found a place to post the formulas for everyone!
When we were building, I would drive around one of the oldest and most character filled neighborhoods in town, looking at homes, gathering ideas. One day I spotted a home with the most perfect colors for our new home. So I jumped out of the car and rang the bell to ask the names of the paint colors. The kind lady who lived there told me she gets that question often and that they were custom and that she would email me the formulas. Sure enough, she did! Wow! So kind of her!
So, I'm paying it forward and sharing them here for you.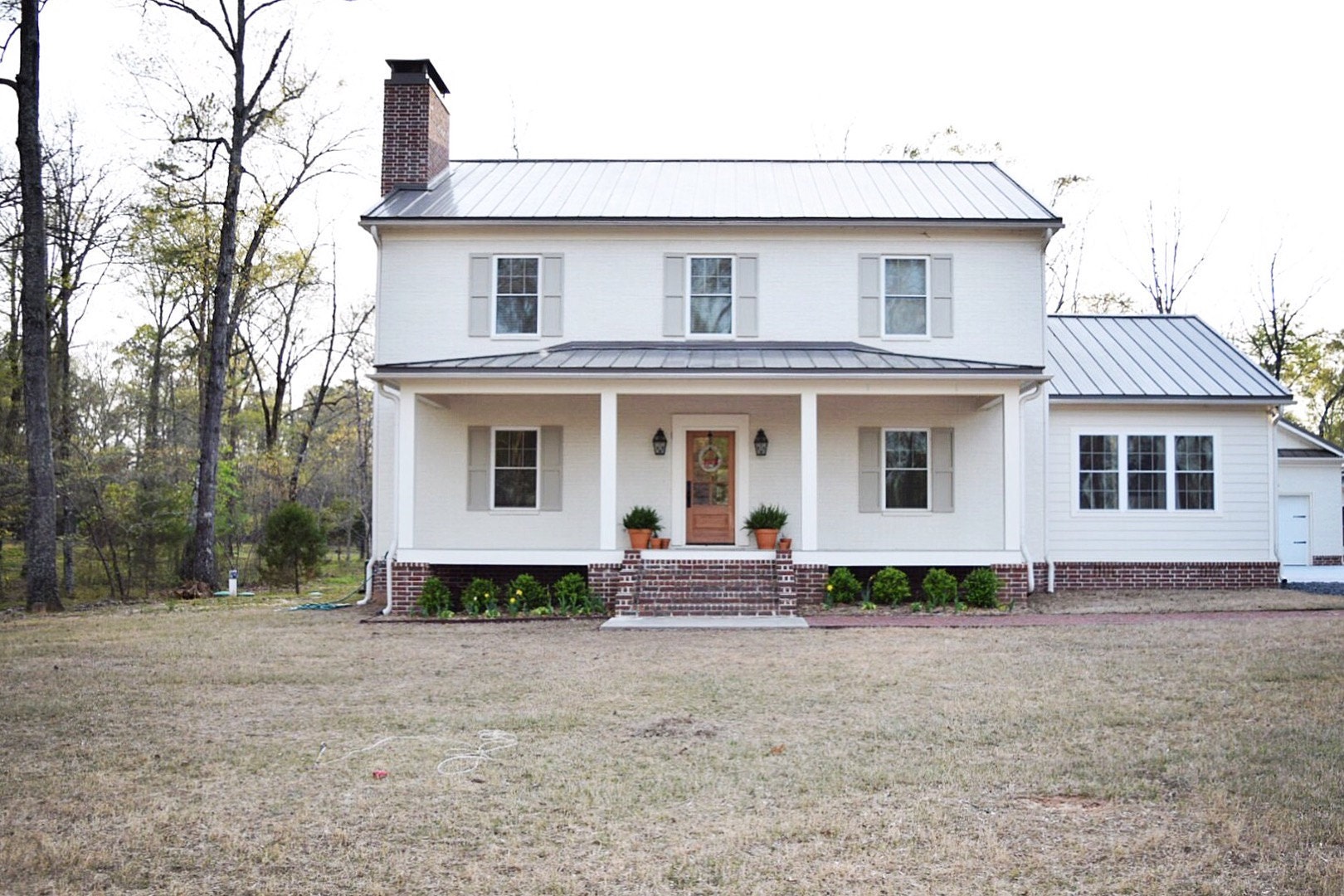 The shutters are #SherwinWilliams Gateway Gray
The doors are stained with Sherwin Williams Waterscapes in Covered Bridge
The back porch ceiling is painted in #BenjaminMoore #PalladianBlue
Below in the photos are the trim and brick/siding paint formulas. 
Sherwin Williams mixed them for us.